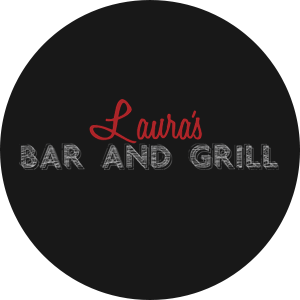 (401) 349-2842
About Us
In order for us to explain who we are it is important to know where we have been. For us, the journey started at 132 Pleasant View Ave; just 3.2 miles down the road. It was 2001 and Laura was hired as a bus girl which at the time was Scramblers restaurant. Laura was 14 years old when she started and continued to work at the restaurant for the next 17 years; moving from bus girl, to waitress, and eventually the owner. In that time frame, both her and our family have developed many relationships with the staff and customers. Obviously in any business venture, the goal is to be successful. At the diner, the relationships that have grown only add an extra layer of success. Now called Laura's Pleasant View Diner, we commonly refer to the restaurant as "Laura's PVD." The restaurant is our second home and the staff and customers who make up the restaurant we call our extended family; or "our PVD family."
As the restaurant and relationships grew, so did the demand. We began to realize that the space at the Laura's PVD wasn't enough to accommodate the demands placed upon it. In June of 2016, the opportunity to came to acquire the land at 945 Douglas Pike. Together we spent months trying to decide whether we were going to move the Diner. We finally arrived at a decision and made the jump. We purchased the land and plans began for Laura's Family Restaurant. Through the planning process, we went back and forth on what we wanted the restaurant to be. We had discussions on every square inch of the restaurant from the decor to the food. Every aspect was debated, planned, and then debated again.
We arrived at the decision that 945 Douglas Pike, was going to be something different, something that encompassed some of our other interests. It was going to be a pub style restaurant with a sports theme. So after all the planning and construction, January of 2018 came and we were ready to open our sports bar (or least we thought we were!). We opened the doors of our second location, Laura's Bar and Grill.
Laura's Bar and Grill staff of employees has grown from 35 to 141 and we're working hard in both locations, serving hundreds of customers daily. Although we are expanding, a lot of the same faces remain. We haven't forgot about the important things and all of the meaningful relationships that we have created along the way. We are still family oriented, and enjoy walking around the restaurant showing the younger generation the old family pictures on the walls. As we move forward, we plan to continue that tradition of family values as we pass down some of the responsibilities from myself (Jay), Laura, Jenn, and Kate to our children (Brandon, Anthony, Mason, Maddy, Brayden, Kaylin, and Olivia). We will also continue to work on developing relationships with our staff, in hopes that they also feel a part of our community and what we call "Our PVD family."
So there you have it and here we are, maybe in 25 years it will be one of our children greeting you at the door while us parents are on a beach…. (that should have made you chuckle a little, but hey one can dream!)
Come visit our sports bar in Smithfield, RI today and become part of the family!